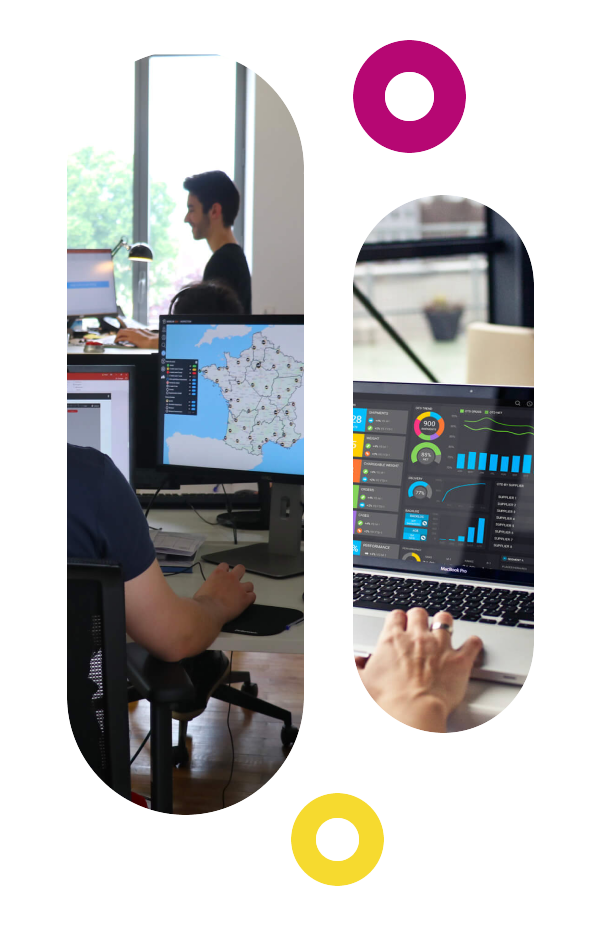 Attractive pricing for our flexible and easy to use software which is adapted to your needs while allowing you to quickly digitalize your activity
Some illustrations (ConformEthics© modules, Sapin 2 law)
AFA Control Questionnaire
Discover the functionalities related to the AFA control questionnaire
Sélectionnez le nombre d'entités (filiale, BU, entité géographique, …)
Accounting control procedures
Discover the functionalities related to accounting control procedures
Sélectionnez le nombre d'entités (filiale, BU, entité géographique, …)
Discover the features related to Flash mapping
Sélectionnez le nombre de personnes interrogée(s)
TOTAL
HT/an/personne interrogée
Evaluation of third parties
Discover the functionalities related to the evaluation of third parties
How does onboarding work?
Each module of our offer is designed to be as intuitive as possible. The user experience is central. We are convinced that every employee is now used to visual, easy-to-use applications in his or her daily life. He must find this simplicity in the tools he uses in his daily professional life. From experience, no training is really necessary. However, we provide our customers with FAQs, videos, and tutorials that can be integrated into support plans if needed.
What are the security guarantees?
The architecture implemented is totally secure: SSL 2048 bits, OWASP Compliant, ISO 27001 hosting (optional), anti-DDOS system, automatic alerts, server monitoring, redundant systems, double daily backups. The servers are located in France. Our support team (technical and functional) is also located in France. Security audits are periodically performed by external organizations or by our customers.
Can the solution be interfaced with existing tools in my organization?
We propose an API allowing to interact with your IS or other external tools. In addition, to facilitate the use of our software, we offer an optional SSO connection so that users are automatically authenticated when they are on your organization's network.
To what extent can I import data that already exists in my organization?
We can seamlessly integrate existing data in csv/flat file/database extraction/API format with existing tools. The import of text data (word type) is to be studied on a case by case basis.
Can the modules be used independently?
Each of the modules can be subscribed independently of the other modules.
What happens when I cancel my subscription? Is the reversibility of my data guaranteed?
In the event of termination of the subscription, we undertake to return to you (or possibly destroy, according to your choice), all the data belonging to you in a standard format, readable without difficulty.
How will the solution evolve?
Guaranteeing an impeccable user experience and remaining innovative are the common thread running through our days! New functionalities, complementary approaches, optimized restitutions… We ensure that the offer remains at the forefront of business practices (in line with regulatory changes) as well as in terms of technology and performance.